AGM offers a wide variety of programs that support our core curriculum and offer students the opportunity to explore their unique interests.
Social Skills Program
We will be working with LMFT Alexandra Mooradian to provide/prepare lesson plans and curriculum. She will teach lessons, conduct classroom observations and teacher consults will also be done to ensure the lesson plans are on target with the needs of the students and teachers. Learn more about our social skills program.
Spanish
To learn a language is to have one more window from which to look at the world.
In addition to our English and Armenian language classes, our school curriculum includes weekly Spanish classes for 3rd-6th grade students. AGM has partnered with Prime Academy for this class, with the goal of helping students acquire conversational Spanish skills.
Academic Chess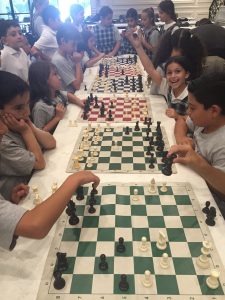 Playing chess has many academic and social benefits, especially when it is introduced at a young age. Chess is known to increase IQ, teach deeper thinking and strategizing, help children gain confidence and solve problems, develop patience, compete well, and visualize results. Academic Chess is a weekly after-school program for K-6th graders. Chess is taught by using story-based lessons that fit the needs of all skill levels. All students receive chess workbooks according to their skill level. The class includes lessons and play time each week, tournaments, trophies for winners and a magnetic chess set for each student.
Violin Club
Our weekly violin class is an after school program open to 3rd-6th grade students. The class is run by renowned music composer and performer, Mr. Kristapor Najarian.  Students perform many of their learned pieces at the end of the school year.
Athletics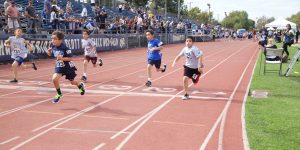 Multiple boys & girls teams allow for all age groups to practice and compete at their skill level. Basketball, track & field, and soccer practices are held after-school on our beautiful outdoor sports field. Students also have the opportunity to compete against other schools and meet many new friends!
Armenian Drama Club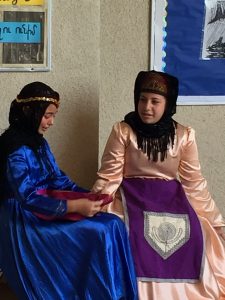 A weekly after-school program open to 2nd-6th graders. Armenian Drama Club is a unique way for our students express their talents, explore the works of famous playwrights, build confidence, and perform various skits for parents and the student body.
Homework Club
A weekly after-school program open for all students K-6th. Homework club is an opportunity to work collaboratively on daily assignments with the assistance of a teacher.
Handicrafts
Offered to 2nd-6th graders once a week, this class is a great way to learn the traditional art of needle work. Through sewing, stitching, tapestry and knitting, students are able to express their creativity, develop patience and concentration, and show persistence in their work.
Lego Engineering & Architecture
In our after-school Lego classes, students build their way through history, starting with Ancient Egyptians and ending in a futuristic city! They are also taught a wide variety of engineering topics, organizational and fine motor skills, as well as teamwork.  Lego engineering and architecture uses scale and design, structural concepts, gears, pulleys and levers!