We are thrilled!
to have you consider Minassian as a place for your child's early and primary education.
On March 15, we will be hosting an Open House for all prospective or returning families to come see what AGM is all about. Parents can meet teachers and administration, and learn more about school culture, expectations and achievements. Parents can also contact the administration office to arrange for a one-on-one visit and tour of the campus with our principal.
Registration for the 2018-2019 School Year opens on March 15.  Early registration is available between March 15 and May 15, after which registration fees will increase.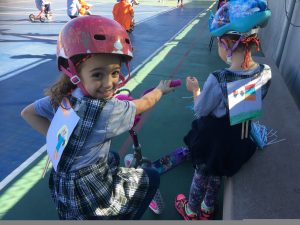 To complete the enrollment process:
*All supplemental health & authorization forms must be submitted in person, in our front office*
Fill out a complete Elementary Student Registration Form or Preschool Registration Form & all other paperwork (available from our office).
Once you have submitted your registration form, you will receive an invoice for registration payment.
Registration fee (non-refundable)
$350 discounted rate if paid by April 26, 2019
$450 after April 26, 2019
Submit updated and complete immunization records as required by law.
This is required for all students between preschool-1st grade, or if you are a new student enrolling 2nd-6th grade.
For any questions about registration or to schedule a tour, please contact our school office at (714) 839-7831.